How can you help..?
Name of the Bank:
HDFC Bank LTD.
Account Name:
The Power of one
Account Number:
50200021189266
Branch of the Bank:
BANER ROAD, OPP BHARAT GAS PETROL PUMP, BANER, PUNE 411045
Contribution
You can write a cheque payable to 'The Power of One' and mail it to B-502 'Willows' Baner-Balewadi Road, Balewadi, Pune 411 045.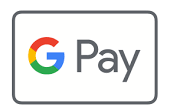 to Phone No. 9881203074

All donations made are eligible for Tax deduction (50%) under section 80G of Income Tax Act 1961 vide PN/CIT (Exempt.)/Tech/80G/433/2019-20/364
Please be sure to mention your full name and contact number when making a contribution. That way the trust can update you from time to time.
Our Appeal:
1. Please contribute any amount you are comfortable with for this noble cause.
2. Please spread the word in your network especially to those who may NOT mind contributing.
3. If you know someone who is good in studies, but is dropping out of college because of financial reasons, please let us know.