How can you help..?
Name of the Bank:
HDFC Bank LTD.
Account Name:
The Power of one
Account Number:
50200021189266
Branch of the Bank:
BANER ROAD, OPP BHARAT GAS PETROL PUMP, BANER, PUNE 411045
Contribution
You can write a cheque payable to 'The Power of One' and mail it to B-502 'Willows' Baner-Balewadi Road, Balewadi, Pune 411 045.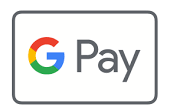 to Phone No. 9881203074

All donations made are eligible for Tax deduction (50%) under section 80G of Income Tax Act 1961 vide PN/CIT (Exempt.)/Tech/80G/433/2019-20/364
Please be sure to mention your full name and contact number when making a contribution. That way the trust can update you from time to time.
How are we different?
• We are only a two member team operating from our home office. Hence our operational costs are minimum and that enables us to support many deserving students.
• Extremely transparent with beneficiary name, fees paid, college/course name.
• Regular updates on the progress of students and if they are employed.
• Trustees meet/talk with every student (sometimes even with their family), do a reference check before sponsoring their tuition fees.
• Students chosen purely on academic merit.
• No cash payments accepted or given out.
• No refunds expected when students pass out of college. Ofcourse, we would love them to contribute once they are employed & well settled.
• Performance of the students are monitored periodically.
Our Appeal:
1. Please spread the word about the wonderful work we've been doing in your network especially to those who may NOT mind contributing for this noble cause.
2. If you have been a beneficiary and are now employed, please do contribute. There are many deserving students who keep calling us. The trust helped you when you were in need and hence this would be a good opportunity to reciprocate. Thanks!